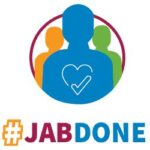 COVID-19 Vaccination Clinic 
Castlemaine Health is running a COVID-19 Vaccination Clinic in our Auditorium.
The clinic runs Mondays, Tuesdays, Wednesdays and Friday 8.30am-12.30pm, then 1.30pm-3.45pm. Please note due to the public holiday our clinic will be closed on Friday, 24 September. Limited walk-ins are available until noon dependent on vaccine availability.
You can resister/book in for a vaccine via our website.