Castlemaine Rouleurs saddle up
February 22nd, 2018
This April our Castlemaine Rouleurs team ride again from Murray to Moyne to support Castlemaine Health.
Right now the riders are training hard for the 520km relay ride from Echuca to Port Fairy. They're raising much-needed funds to help us purchase new equipment, furniture and fittings.
All donations on behalf of riders are helping us deliver enhanced services to the community.
Last year with amazing support from local businesses and the community, the Castlemaine Rouleurs raised an amazing $12,288. We were grateful to use last year's funds to purchase an ECG machine and carbon dioxide (CO2) monitor. Both are vital parts of our theatre equipment.
In the 25 years these intrepid riders have been cycling the route they've raised an incredible $514,346!
This year, our fabulous team is once again Captained by Gary Bunn. Team members are:
Ian Fisher
Jenny and David Boak
Simon Gearing
Paul Kent
Bryan Madden
Craig and Zed Marshall
Gabrielle Bertoni-Marshall
Chris Milham
Mick Murphy
Ben and Phil Priest
Gary Roberts
Nigel Wales
John Weinrich.
We're also grateful to have the support of our bus driver Malcolm Murdoch.
Make a donation
If you'd like to support the team you can make a donation by:
Our sponsors
The riders and everyone at Castlemaine Health is grateful for the support of all Castlemaine Rouleurs' sponsors.
Major Team Jersey Sponsors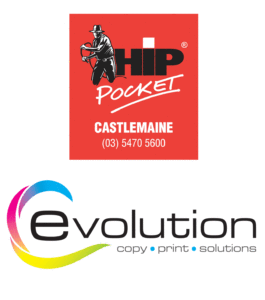 Team Jersey Sponsors
Bronze Sponsors
Our Bronze Sponsors are Castlemaine Lions Club, Life Cycle Gymnasium and Pyrenees Quarries.
Posted in Latest News