Harmony Day at Dhelkaya Health
March 20th, 2023
The International Day for the Elimination of Racial Discrimination (IDERD) is a day that reflects a recognition by nations around the world on the ongoing need to actively address and eliminate racial discrimination.
Creation of 'Harmony Day' in Australia
From 1999 Australia rebranded IDERD from a day of solidarity with people struggling with racial discrimination, to a day for celebration and the focal point of 'Harmony Week'.
With this framing, the systemic racial discrimination experienced by so many, for so long in Australia was effectively swept under the rug. This move has contributed significantly to the denial of racism that continues so characterise Australia today.
Dhelkaya health and the Reconciliation Working Group encourage staff to check out the Racism – It stops with me website and in particular check out. You can also read the IDERD fact sheet How 'harmony 'hides structural and systemic racism'.
"Harmony Week" is an example of the way language can be used to reframe anti-racism. The language of harmony can operate to reinforce inequality and maintain the status quo.
Dhelkaya Health's Reconciliation Working Group are currently developing a plan for embedding an anti-racism commitment across our organisation. The group will present opportunities for staff to be involved in this anti-racism work and sharing our progress with our local community.
A taste of Harmony at Dhelkaya Health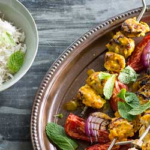 To draw attention to IDERD Day, Dhelkaya Health will be taking part in a 'Taste of Harmony' to recognise and celebrate the cultural diversity in our workplace. Our in-house cafe will present an international menu each day this week for staff and visitors to enjoy.
The menu will include Greek Lamb Casserole, Lamb Rogan Josh, Stir fried vegetables, Patatas Bravas, Korean Zucchini Pancake and Steamed Dim Sims.
Posted in Uncategorized