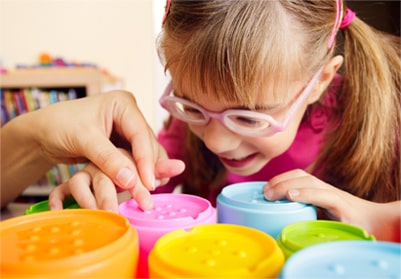 Occupational therapists help people take part in the activities that make up everyday life. They are specialists in helping people develop independent living skills.
Our occupational therapists work with people to find out what skills they need to learn. Everyone is different so they could be movement, social, personal or education skills. It's totally dependent on the person. Then they help people achieve them.
We can help with:
daily activities like shopping or driving
self-care activities such as showering, dressing, grooming and eating
interacting with others and making friends.